Truck Dispatch Training
BASICS
Learn how to Dispatch Trucks
Online Training Course
A Quick Guide to Starting a Transportation Dispatch Business
Dive into an interactive learning experience designed to kick-start your transportation dispatch venture. This course isn't just informative—it's a hands-on journey featuring:
Real-life examples that bring the lessons to life

Integrated instant quizzes to reinforce memory retention

Blank templates of essential documents for your operation (e.g., client contracts, power of attorney, payment authorization, carrier profile, and reference forms)

Bonus: Unlock proven marketing strategies in our exclusive Marketing Module to attract clients and grow your business.
Updated for 2023, the content is fresh, relevant, and in step with the latest industry standards.
Ready to Enroll? Clicking 'Enroll' will whisk you away to our learning platform. There, you can secure your spot by making a payment and gain instant access to the entire suite of training materials. Start your journey today and be ready to transform your business aspirations into reality.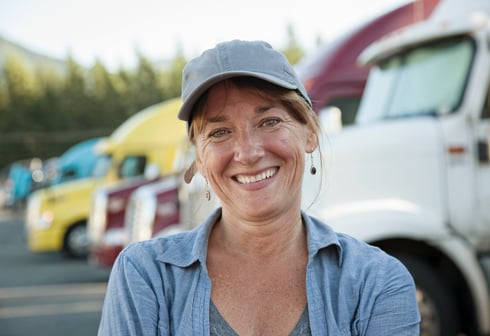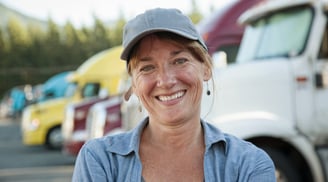 Lifetime Access for just $179
Lifetime Access 6 payments of $40


DIY Course - Learn At Your Own Pace
Our 'Do-It-Yourself' online course eliminates the need for travel and in-person classes. All course content is available online, allowing you to watch and listen at your own pace. Whether you want to complete the course in a day, a month, or even a year, the choice is yours.
8+ Hours of Narrated Content
​
Get straight-to-the-point information broken down into 120 narrated lessons. Your access to the material is not time-limited, allowing you to watch the lessons at a pace that fits your schedule.
Certificate of Completion
Both versions of our online dispatch training course contain more than 30 quiz questions to test your knowledge as you progress through online lessons. At the end of the course, you will have the opportunity to receive a Certificate of Completion.
Downloadable Document Templates
The Basic version of our online dispatch training course includes a number of helpful documents, such as contracts, payment authorizations, power of attorney, samples of broker-carrier agreements, and rate confirmations.
Topics We Cover In Our
Truck Dispatching

Course
​Section 1 - INTRODUCTION
1. Why dispatch business?
2. Required skills
3. Course overview
Section 2 – PARTIES INVOLVED
4. Role of a dispatcher
5. Benefits of dispatcher services
6. Owner-operators and Small fleet owner
7. A real-life example: how we started a Dispatch Company
8. Freight brokers and freight forwarders
Quiz # 1 (10 questions)
BONUS MATERIAL – Additional Transportation Vocabulary
Section 3 – OPERATIONS AND SETUP
9. What typical day of a dispatcher looks like?
10. Things you will need to get started
11. Thinking ahead – your legal entity
- SIMPLE STEPS TO FORM A COMPANY
- GETTING YOUR EIN
Section 4 – CLIENTS
12. Setting up with your client – Contract
13. Download – Sample contract and Power of attorney
14. Requesting documents from your client
15. Download – Sample Carrier profile form
16. Download – Sample of documents you will be requesting
17. Verbal agreement – Scope of booking decisions
Section 5 – EQUIPMENT AND FREIGHT
18. Truck types
19. Trailer types
20. Weight
21. Commodity
Quiz # 2 (10 questions)
Section 6 – LOGISTICS
22. Pick-up and delivery times and their importance
23. HOS Compliance
23.1 ELD UPDATE
24. Extra stops (multiple deliveries)
25. Special factors
Quiz #3 (10 questions)
Section 7 – FINDING FREIGHT
26. Load boards – an electronic marketplace
27. DAT
28. Internet Truck Stop
29. Private 3PL boards
30. Posting trucks
BONUS MANUAL – Posting truck
Section 8 – BOOKING YOUR FIRST LOAD
31. Getting the right information
32. Acceptable rates and negotiation
33. Negotiation tips
34. Checking broker's credit
35. Getting set up with broker/shipper
BONUS MANUAL – Practice completing Broker-Carrier packets - BONUS MATERIAL – Five blank Broker-Carrier packets for exercise
36. Rate confirmation and what to look for
37. Example of typical "booking" conversation – review of transcript 38. Dispatching to a load
39. Download – Script and/or Audio recordings of conversations during the booking process
PRACTICAL EXERCISE – Try to select the best load for your client

NEW DISPATCHER CONVERSATIONS MODULE - Listen to various load booking conversations between Independent Truck Dispatchers and Freight Brokers followed by the instructor's review of each conversation.
Section 9 – MAKE YOUR BUSINESS BETTER
40. Be available and always communicate
41. Resolve problems promptly – Real-life example
Section 10 – ADDITIONAL SERVICES AND YOUR COMPENSATION
42. Billing
BONUS MANUAL – Creating an invoice
43. Emergency roadside assistance
BONUS MANUAL – Using TruckDown website
44. Accounting and compliance
45. Your compensation
46. Receivables - Client payment options
47. Marketing
ALSO INCLUDED
MARKETING MODULE - Simple strategies to find clients
48. Marketing overview
49. Your Brand
50. Content
51. Website
52. Online Advertising
53. Direct Marketing
54. Carrier Data Sources
55. Marketing Outsourcing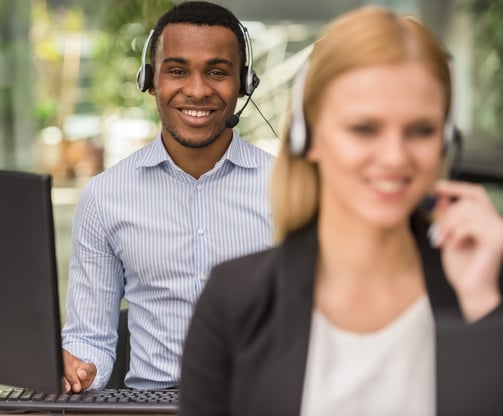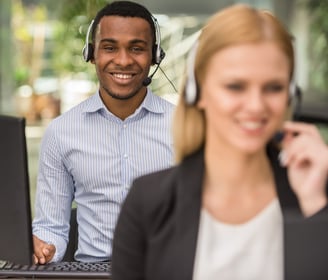 Do You Have Questions? Need Assistance From our Support Staff?
No need to worry! If you have questions, our support staff is here to help Monday through Friday 7 AM to 7 PM EST. Just reach out to us with any questions and we'll be happy to assist!